Delivering Next-Gen Customer Services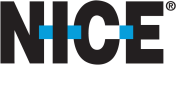 The digital age has shifted the balance from brands to customers. Competing for empowered customers and keeping up with their shifting digital expectations means firms must always be evolving their digital capabilities to deliver world-class experiences.

In this on-demand webinar, hear from principal analyst Joana van den Brink-Quintanilha of Forrester Research on the approaches to delivering effective, reproducible and personalized interactions through the non-linear customer journey which will improve the workforce and enable technology infrastructure to keep up.
Sponsor: NICE Systems